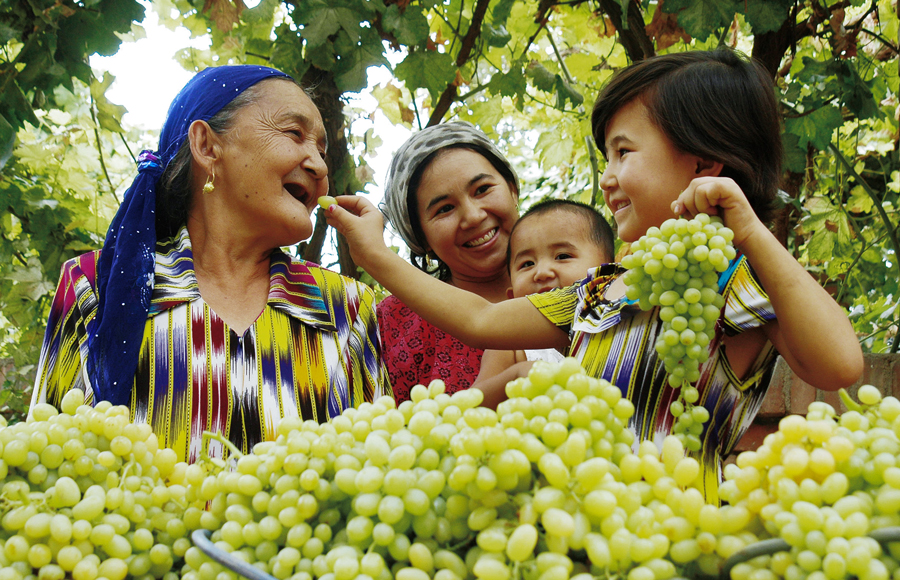 A report published by the Australian Strategic Policy Institute about Xinjiang's governance is full of speculation, smears and ideological bias, a spokesman for the Xinjiang Uygur autonomous region's government said on Tuesday.
Elijan Anayat made the remark at a news conference in Beijing in response to a report published in October. The report, named The Architecture of Repression, Unpacking Xinjiang's Governance, attacked the governance measures taken in the region and made several accusations against the central government, including allegations of forced labor and oppressive birth-control policies.
Elijan Anayat said the report lacks a factual basis, has no academic value and violates academic ethics. It derives its views and clues from anti-China NGOs in the United States or uses so-called eyewitness evidence that cannot be verified. For example, a satellite photo described in the report is actually an interactive map.
He said ASPI is not an academic institution but an "internationally notorious anti-China puppet" serving US defense and diplomatic agencies as well as arms dealers. It has a strong anti-China ideology and is eager to concoct and hype anti-China lies.
Jocelyn Chey, a former Australian consul-general in Hong Kong, has criticized ASPI scholar Clive Hamilton for lacking basic knowledge of China's political system. Geoff Raby, a former Australian ambassador to China, has said the institute is "the architect of the China threat theory in Australia", the spokesman added.
Elijan Anayat said the measures taken in Xinjiang were adopted to fight terrorism and extremism and answer people's expectations. Through them, Xinjiang has achieved social stability, economic development, religious harmony, cultural prosperity and the improvement of people's livelihoods.
"All this is evident to the whole world and can in no way be dismissed by the anti-China pseudo-academics of the Australian Strategic Policy Institute," he said.
Xu Guixiang, another Xinjiang government spokesman, said the people of all ethnic groups are enjoying an "unprecedented stable and peaceful life", with their political, economic, cultural and educational rights and freedom of religion fully protected.
He said the international community has long seen the real human rights situation in Xinjiang. British vlogger Jason Lightfoot, for example, has made many videos revealing truths related to Xinjiang issues that have been distorted by foreign media, and Israeli influencer Raz Gal-Or also praised Xinjiang after trips to the region.
"These intellectuals truthfully and objectively reflected the human rights situation in Xinjiang," Xu said. "It's an act of justice and highly respectable."
In response to some foreign media reports that the expats were driven by China's disinformation, Xu said it was the Western media that had released lots of false news with ideological bias, misleading the international community.
"They have lost the principles of objectivity, neutrality and truthfulness and should be condemned," he added.
Shall not be reproduced without permission:ZHAO CITY » Xinjiang governance report full of bias, smearing